When choosing proper fencing for your yard you always want to make sure the fence you pick meets the specific needs of your family. There are various reasons why you may need to fence your property. Your goal may be to keep kids and pets contained or perhaps increase the privacy of your yard. You may just simply want to boost the value of your property by giving the yard a nice look.
There are various types of fences to choose from as a yard owner.
Wood Fencing
PVC Fencing
Wrought iron fencing
Bamboo fencing
Electric fencing and several more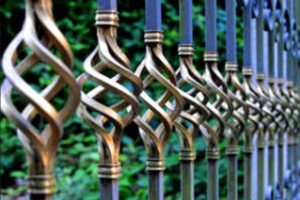 When choosing the right fencing, always consider the following:
Privacy
If your greatest aim is privacy when installing fencing then choose a fence with little space between boards. A closely spaced frame can be nearly as private as a solid material when combined with other things such as climbing plants. The height of your fence will depend on the slope of your yard. You will want to take into consideration the distance of your neighbor's yard from yours. Be sure to also consider where you position your seating areas and adhere to applicable local building codes in your area. You may want to use a length of paper or a cardboard to visualize the height of the fence you are considering. If you are installing the fence yourself, have a friend to hold up the paper while you are walking the perimeter of your yard. Ensure that you stand up and sit down in each area of your yard to see if the fence will be high enough for your privacy needs.
Shield The Wind
In some places including the Philadelphia area, the weather can get rather windy during certain seasons. If your goal is to block out some of the wind but retain the light or the grand view from a nearby site, the best option is glass fencing. If blocking the view is not an issue, then any privacy fence with few or no gaps between boards will serve the purpose well. When it comes to the height, keep in mind that if you primarily need to keep the wind out of a seating area, the fence should be a few feet lower than around an area where people will be standing.
Security
For many people who are looking into putting up fencing, security is a top concern for them. Features that serious consideration should be given in order to have a secure fence are height, "lack of grip" and a strong lockable gate. Any security fence, no matter the material, should be at least 8 feet high. However, you can add a few feet of grills at the top of a 6-foot fence for security details that does not look quite so imposing. Ensure you choose a fence with even boards and no horizontal rails on the outside. This is to deter potential trespassers from attempting to climb it.
Design
Consider a stepped in design for your yard fencing. If it seems like too much to have a tall privacy fence around your yard, consider fencing with a stair-step design to get privacy just where you need it. You could have a taller section of fence around your seating area. This will preserve your privacy as well as give you the design you desire.
Hire A Professional
Installing fencing on your own is always an option. However, the process requires specialized tools and hard labor. To cut down on some of the stress, consider hiring a professional, but first, check the company's licensing status and references. Additionally, ensure the fence contractor will secure all the building permits you may need through your city. The local planning and zoning department in your area can provide you with a plat map of your property. This will help you to designate your property boundaries hence a better plan the fence's location.
Fence Maintenance
Wooden fencing is one type of fencing that requires the most maintenance because of painting and staining required every couple of years. This will boost your property value by making your yard more beautiful. On the other hand, aluminum fences require little ongoing upkeep. This comparison makes those fence options friendly to many homeowners. However, wood fences offer the chance of being repaired more than metal.