Summer is quickly winding down. Hopefully, you took full advantage of the long sunny days with ample time in your yard or perhaps a few relaxing days indoors with your air conditioning on. Now, summer is coming to an end and the time has come to consider how to prepare your home for the upcoming fall season. Fall is the perfect time to accomplish some of the preparations necessary for the cold winter months ahead. This guide will explore six ways you can prepare your home during the fall season. Make these tasks more manageable by spreading them out over a month or two.
1. Fertilize Your Lawn
Agricultural experts say that a fertilized lawn can withstand a harsh winter better and will blossom faster when spring arrives. This is important more so for areas with high summer temperatures as grass grows quicker under such extremes. Dousing the lawn during autumn triggers new growth in both leaves and roots. Your lawn will be really healthy before winter sets in and able to take the harsh weather that is sure to come in the winter months ahead.
2. Service Your HVAC
Your AC has faithfully kept your house cool all summer. It's time to appreciate its dedicated service so it will function smoothly for many years to come. First, clean the coils. You can find some tutorials on how to clean them on YouTube. Once you have cleaned it, be sure to cover the unit so that no debris or ice gets into the unit and causes damage. Next, you will want to work indoors. Start by changing the AC setting from cooling to heating. You will need to change the filters which help to keep the system functioning and all the residents of your house healthy. Finally, move around and check to ensure that all ducts are well covered and vents are open.
3. Cleaning Gutters
Most people dread cleaning their gutters. It can be a daunting task especially if you dislike heights. You will most likely have to use a ladder to complete the task, especially for the highest or furthest parts of the gutter. Clogged gutters should be taken seriously though because they can channel water in wrong directions and end up destroying the landscape.
Make the job a little easier by working with another person, and using a strong ladder. One person should keep the ladder firm while the other pulls the debris from the gutters. If the idea of gutter cleaning still sounds like too overwhelming of a task have no fear! There are plenty of companies you can hire to complete the task for you.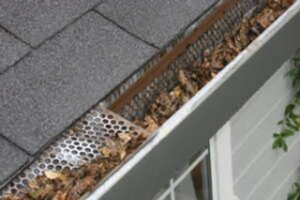 4. Check Your Lawn Equipment
Over time, the unused gas in your lawn equipment can undergo chemical changes and form acidic or extremely basic deposits. These deposits are corrosive and can damage your equipment greatly. So it is always a good idea to drain the tanks of your weed whacker, leaf blower, and lawn mowers. Fall also offers you an opportunity to have the lawn mower blades sharpened.
5. Drain Sprinklers And Outdoor Faucets
If pipes remain with water in them it can really cause damage. Drain the water in the pipes and outdoor faucets to ensure that there is no ice accumulation over the winter. You will also need to ensure that all your outdoor hoses are disconnected. Be sure to turn off the water supply too.
6. Buy Your Snow Blower And Ice Melt
Winter can be tough, so you don't want to be caught unprepared during the first big storm. It can really inconvenience you! Take the time to purchase ice melt in advance and if you are in need of a snow blower get it early before prices rise. As winter comes close, many stores will have run out of these supplies or increase the prices as people pour into the store. This is why it is a good idea to stock up on such things over the autumn when they are in full supply and more affordable. If you have anything left from last year, be sure it is in working order and usable condition.